But don't get me wrong:
I think the Paul clan are a bunch of FUCKING NAZI'S.
This does not deminish the movies message....
I pray for America to NOT be tricked into voting for an american Hitler. Hitler was elected too ya know..

Sputnik




Posts

: 1039


Join date

: 2009-11-18


Location

: Isaiah 14:11-15



Ron Paul publicly declared that he does not believe 911 was an inside job, nor that the collapse of the towers was due to anything but airliners and did not deserve another investigation.

...your fired.

As an aside...and more personally to the small number of personalities on this forum...

I am relieved that in 1998 (at the age of 28) I learned in advance of what was going to a happen to the U.S. economy during the next five to ten, to twenty and even thirty years. I grew up poor and never had much and had to get myself educated, make my own business and provide myself with a decent lifestyle. Fortunately, it was the bullshit that happened to me during my early life that taught me my most valuable lessons of being critical and seeing reality for what it really is, examining human nature and the lower nature that drives the machine, being disciplined and unwavering in my philosophy and outlook on life and how I respected myself over all else. This, with an inborn superior intellect, refined and strengthened me within the crucible of life experience.

The advice I was given in 1998 was actually quite simple.

Take as much money as you have, or earn in the future, and invest in only three areas...because their prices will rise. The mind needed to be sure, focused and unwavering that this would be the case. No doubt, no fear. So research and a firm grasp of this truth had to be instilled in the mind...not just a blind leap of faith alone. If you look at the prices of these commodities since 1998, you will see just how well they have done. Hard commodities now appreciating over pseudo-investments of the fantasy financial system.

Gold, Silver Precious Metals
Oil
Euros

The Euro advice was given a shorter lifespan of reliability to make a profit because it is a currency and would eventually end up a sunken ship. But it was good for a five year gain...after that the risk of it declining would be greater. I invested in the Euro until about 2004 and then got out. I was able to make good profits from this burgeoning currency during its engineered rise and got out of it before its engineered decline.
All currency, unless in an economy backed by oil production or a gold-precious metals, is no longer considered reliable and is to be avoided. Currency is unreliable.

But oil and gold would rise over a much longer period. And to this day remain the best thing one could have put their money into since 1998. Along the way, profits I made from oil, Euros and real estate investments would all be used to buy more gold and silver. Massive amounts...over 80% of my net worth totally in gold and silver...all in my physical possession. Along with two gold mining stocks in money-rich non-hedging companies GoldCorp and Goldfields (the rise of these since 1998 is meteoric...all other stocks and the market were to be avoided at all costs and never ever relied upon as an investment vehicle...ever.)

It was also revealed to me in 1998 that real estate was at incredible highs in the U.S. but this too would be an engineered collapse of the housing market with scandals at Fannie Mae and Freddie Mac, lending scams and the derivatives problem coming to a head. I sold off all my real estate in 2004 making maximum gains in appreciation before the bottom dropped out. It was also important in 2004 to get out of all forms of mortgage and debt while adopting a simplified lifestyle of living way beneath your means.
In 2004 I sold off all my real estate and properties at their highest values a year before the bubble burst.
From there, I rented a small dump of a place and drove a used car. No more flash for me...but a super-thrifty lifestyle.

Important to live beneath your means because the next phase was going to be massive unemployment along with inflation and devaluing of the dollar. Any debt you carried would now not be able to be paid without income and the largest transfer of wealth from the middle class to the banks and the elite would now start to take place.

So avoiding all paper investment vehicles (stocks, bonds, blah blah blah) of any kind no matter what anyone else told or advised you and just making a good kill on the Euro with it expecting to one day...die. And then remain in oil and gold-precious metals for the next twenty years.
Get out of debt and live beneath your means.
Get out of real estate in 2004 and don't look to real estate to recover for another thirty years. But be ready with your profits and money to buy up foreclosed houses for 10-20 cents on the dollar...if you can afford to own and maintain them in an environment of massive unemployment and economic downturn.
And this was best accomplished by moving out of the U.S. and into a more stable and reliable economy.
Now I am an American at a distance and basically have a business relationship with my home country that benefits me.

I am completely removed from the U.S. system in just about every way. And am now considering the possibility of even renouncing my citizenship within the next couple of years. I have investments in oil and gold-precious metals. I keep three years of expenses on hand in the currency of the country in which I now inhabit. I don't trust banks with much and do so only for my convenience.

I have avoided the scythe on many levels that has taken down the upper-middle, middle and working class of America. The information that came to me to make all the right moves almost seems as if was Divinely delivered to me like the gospels to the prophets. Really quite amazing to me how it all just revealed itself to me in my waking and dream states. But the dreams of the future are much more dire than what is now happening and things will get worse, much worse.

Somehow, since I was very young and small, my mind has been a receiver of certain things. I don't know where it comes from and it is not overtly measurable, but these subtle impressions and messages as things fall into my lap when I need them. Not an ability and not something to profess superiority over others or claim some strange power to create mystique. More like an enhanced form of luck. And the better mood I am in and the more I have things in my life in order...the greater its magnitude and effects exemplified and manifested in my life. I am not perfect, nor is my life...but I know I have a connection beyond my full rational explanation. I have known since the age of 7 that I would end up living in Scandinavia. And here I am...melding my genes into the Nordic genetic pool. I have some distant and scant memory of Scandinavia or significance to it although never having been here before in my lifetime.

I have been saying this even from the first days on the Tsarion blog and then the forum. Repeating it online since 2005. There was hope for some to listen and start making their preparations, but now the opportunities are dried up and the loss and suffering is increasing.

I can only sit and watch from my mountain haven, raise my family, be self-sufficient as possible with growing my food and raising some livestock. Preparing for the return to the most basic form of living even without electricity or the modern conveniences. This is the most difficult challenge...but I have been slowly making my preparations, learning and developing the mindset to give it my best shot when the time comes. This is a big deal for a person like myself raised in suburbia thinking that a college education, a professional job, a BMW, stock portfolio, mortgaged house and a yuppie attitude would be all that I needed to live my life until the end. But that programmed illusion has long-since dissolved.

I try to imagine that the lights will go out tomorrow, no gas in the pumps...nothing of modernity working. An awkward and disturbing silence. And then the hoards....hoards of the unprepared and desperate that must be fought off to keep what is mine. Fortunately, I am out of the city and in a very rural area...my chances are better for a little more longevity against the roaming bands of savage and starving street urchins that will be hungry and looking to devour all in their path. But if one can wait and survive it out, that wave will die off. Perhaps a few smaller successive waves to survive through as well. And from the rubble and the ashes...perhaps a few will survive and actually live another day. From there...who knows?

Or maybe none of this will ever happen. WWIII perhaps...or complete human extinction from a virus or nukes. Let's just say the future doesn't look so good. And yes, there are way too many people and the combined collective of their polluted psyches is causing the earth and the universe to drain the pus and send out the white blood cells to kill off the infection. We are all...the infection.

Maybe we will just...go on. Linking ourselves with technology to form a Borg and journey to colonize other planets....infecting the rest of the universe.




quicksilvercrescendo




Posts

: 1868


Join date

: 2009-12-01


Location

: The Here & Now



Thanks for the response. Here is my own very recent speculation on the Euro (since Merkels tiptoe act with Putin in the last couple of days..)

What if the German Bankers secretely plan to reissue the D-Mark and ultimately leave the Eurozone?

Wooohoo, this would explain why the Merkel was a bit shy on the issue while Putin was praising the Euro and how he's gonna help rescue the Euro....

You can imagine what would happen if Germany were to do this move? They would be able to compete with CHINA and be face to face with Russia while the rest of Europe would plunge 50 years back into rubble...(except the northern countries who have a solid finacial book-keeping) BOOM!

While I thought about the whole strangeness...especially the Media increasingly dropping the D-Mark phrase and politicians saying that it weren't possible to do that...it almost feels to me as if theiy are testing the waters....of course they could NEVER just say it out loud, instead have finacial experts speculate on the pro and cons of it....

I have no idea if Germany can pull off such a mega tricky stunt, but it would make Germany a economical superpower and would leave America wetting their pants. Half of Germanies Gold Bullion are kept hostage (sorry, I mean they are "deposited") in New York City....AND THE OBAMACREW ALREADY ANOUNCED THAT THEY WOULD SEIZE IT IF THE CURRENCY WAR IS TO BE LOST....
but even that would not stop the Germans from getting to the economic top.

It could be true me thinks, the only thing that keeps Germany back now is the Euro. They were the biggest benefitter of the Euro and now or soon would be the best moment to get rid of it (after it's use has expired)...it's almost as if they'd used it as the perfect vehicle...if they play that game it would be a quite rigged game indeed.

Let's see IF they will drop the D-Mark bomb...


I live a good but simple live. I can't take any riches with me where I am going to (one day)..

Sputnik




Posts

: 1039


Join date

: 2009-11-18


Location

: Isaiah 14:11-15



i always thought you were norse by your blog handle name, you have ridden well the wheels of good fortune qsc, my congratulations , not many can .
As i speak , i am departing the coast of scotland , enroute to norseland , with a handpicked squad of 9 professionals
Mission - A gold and silver Heist , they will spare the exceptional collector, we just want the precious metal

Okay then.
Its buried in my backyard.
First you and your crew must meander your way up the to the wood fence marking the edge of my property.
(Hint)
The much desired booty is buried somewhere in the snowcapped mountain on the right.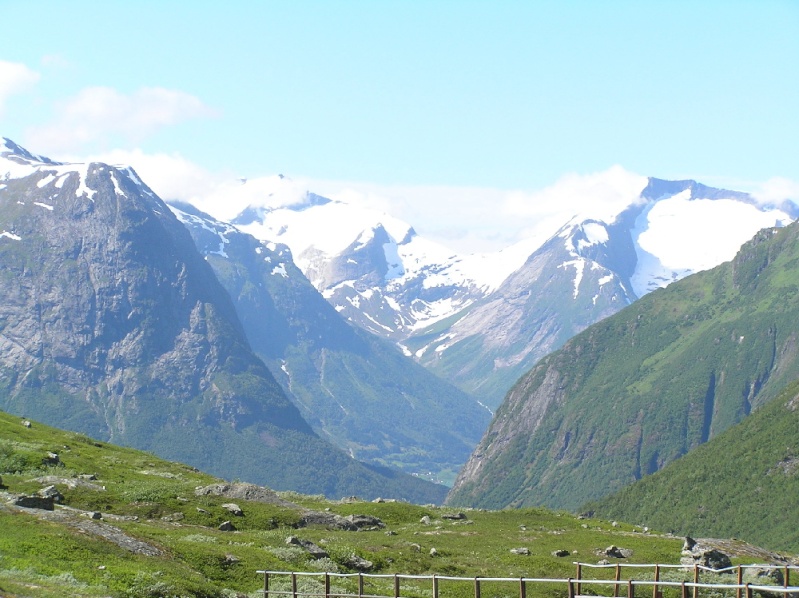 Getting there won't be a problem, but it is on the way back where my squads of kevlar-suited killer attack goats will pick you off one by one. And no one will ever hear your screams.
Last edited by quicksilvercrescendo on Mon 29 Nov 2010, 16:53; edited 1 time in total

quicksilvercrescendo




Posts

: 1868


Join date

: 2009-12-01


Location

: The Here & Now



I forgot to mention , it was labelled "mission impossible "

Nice view though , i got 15 inches of snow round me now


Similar topics
---
Permissions in this forum:
You
cannot
reply to topics in this forum