This is just about the best piece of news on Britain I've
read in a long time. However, perhaps the title should
be changed with 'de-Atonize.'
Britain must de-Zionise Itself Immediately

Gilad Atzmon

gilad.co.uk

Tue, 17 Nov 2009 16:19 EST

On Monday the British TV broadcaster, Channel 4 screened "Inside Britain's Israel Lobby", a devastating expose of the Jewish lobby in the UK*. 'We couldn't find a conspiracy' affirmed Peter Oborne the Daily Mail's political commentator behind the film. He was right. After running the show for so many years, the Jewish lobby's purchasing of British politicians and media presence is in the open.
Here to read entire article.

tgII




Posts

: 2431


Join date

: 2009-11-17



was just going to look for that program cheers rainyday

In the uk today the queen with all her troupe and regallia gave her ceremonial speech to the collection of jackasses that govern the uk

She spoke for about 7 minutes and a mystery person or persons wrote her speech , why is this info not public

It was estimated that her little pointless pathetic (but very important for some eyes) adventure cost about 6 million pounds to stage
Look here, the Queen is informing Parliament she doesn't want
prisoners to have cell phones in prison which was stated in
part of her speech.
So, let me get this straight, it took six million British Sterling
Pounds for a seven minute speech,
KapitanScarlet
?!
Queen's Speech: ban on mobile phones in jail

Prisoners who are found with mobile phones while inside jails are to face prosecution under plans outlined in the Queen's Speech today.

The new criminal offence follows growing concern that some prisoners are continuing to run their criminal empires from within jails by using mobile phones.

Delphon Nicholas, a gangster, organised the murder of a rival on his mobile phone from inside a top security prison.

Nicholas, 29, arranged for his former childhood friend Andrew Wanoghu to be shot in the back by a hired assassin in 2006. He orchestrated the execution from inside Belmarsh security prison by using a mobile telephone he was able to access.

http://www.timesonline.co.uk/tol/news/politics/article6921590.ece
I think Britain should just be put out of its bloody misery.

tgII




Posts

: 2431


Join date

: 2009-11-17



It was some time ago when I was watching Michael Tsarion analyze and interpret the occult meaning of the queen's coronation ceremony.
After that I looked at some photos of the queen in her younger years.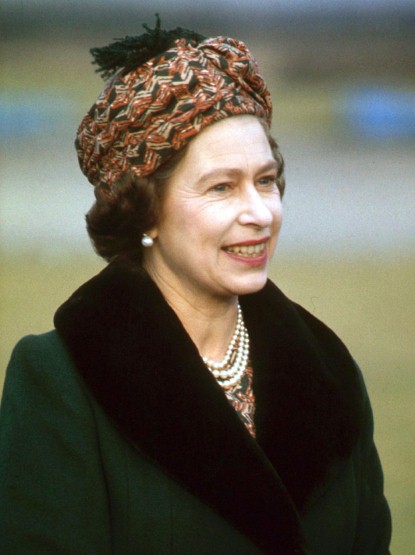 Now we know that they were imports from Germany and changed their names to Windsor to sound English, but I immediately suspected that the queen does look remarkably "semitic" and that there is some jew in there.
But check out this blog entry...
http://endzog.wordpress.com/2012/04/16/the-great-kate-middleton-scam-shes-a-jew/

quicksilvercrescendo




Posts

: 1868


Join date

: 2009-12-01


Location

: The Here & Now



Interesting Blog about the female royal jew line , maybe real reason harry was not circumcized because his father was that ginger dude (seen as an impurity) that was humping dianna whereas williams father would be chas or king of spain

On Dianna, theres been a new claims of her been hit by a rogue sas squad now doing the rounds in the uk press, an ex sas guy gave a good theory about how these hits are carried out , they use a large team whos individuals only know one little aspect of the larger operation, its called compartmentisation, no field operative knows the larger accumulative effect of their one little job , sort of using corporate management theory
---
Permissions in this forum:
You
cannot
reply to topics in this forum